Strategy Meets Communications.
Clearly Content Communications Inc. provides strategic, clear and effective communications solutions which enhance clients' reputation and create and maintain harmonious communications and relationships with their target audiences. Interested?
Our services include:
"Story Share Workshop"
"Story Share" workshop is our latest service where we offer an intensive practical and interactive learning experiences. In this online half-day workshop you'll participate in dynamic exercises, work through real-life scenarios and learn concepts and approaches such as the Communication Nuts & Bolts, The Art of Story-telling and Media Management that have proven successful in the real world and can be applied immediately to enhancing your corporate story. Delivered by Heather Barker.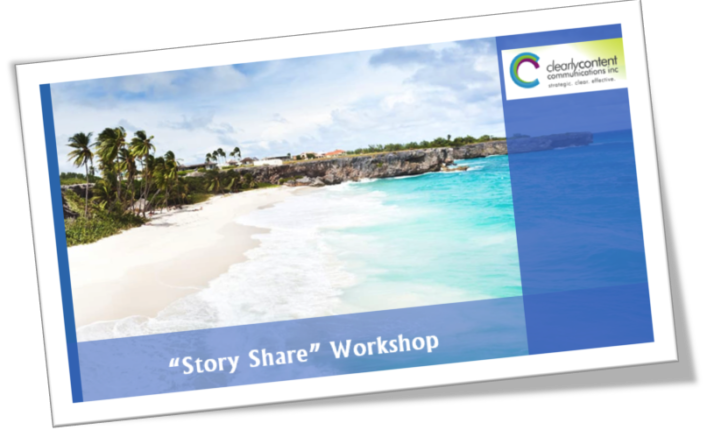 Who Should Attend?
Designed to help clients, whether large corporates, NGOs or entrepreneurs, human resource managers, team leaders, managers, educators, consultants, customer service representatives and people who want to enhance their communication and storytelling skills will benefit from this workshop.
Workshop Feedback
Our workshop is practical, dynamic, and interactive, but don't take our word for it…
1. "After the workshop, I was better equipped to handle public communication activities."
2. "Learned a lot about communication and how to tell our corporate story"
3. "Thoroughly enjoyed the group sessions where we had to create a story."
Corporate Communications
Want to educate people about your organization, project or programme or need awareness, visibility and reach among your target audience? Let's develop a strategy and campaign that will deliver your key messages effectively, frequently and accurately. Here's what we do best:
• Visual Communication & Awareness Campaigns
• Public Relations – Media Relations (press releases, media invites, press conferences, events, launches), Publicity, Public Education, Community Relations, Issues Management, Stakeholder Management
• Social Media engagement strategies
• Editorial services for magazines and newspapers and other businesses
• Multi-media presentations
• Communication Workshops
Want to see what we've been working on?
Website Development & Social Media Engagement
Social Media has become the new way to reach and interact with your audience. So, don't get left behind, we are prepared to create, design, post and manage your social media platforms in an effective and dynamic manner. Here's what we can offer you:
• Full website design/development
• Website maintenance
• Template or bespoke solutions
• Attractive design which communicates tone of voice
• Database-driven, allowing for rapid update of sites
• Safe and secure pages for hosting of client information
• Interactive and intuitive posts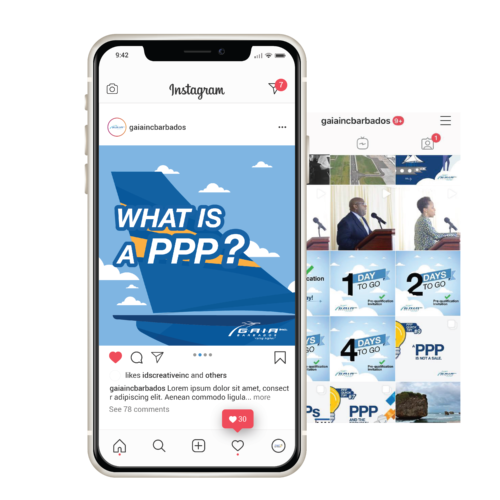 Stakeholder Management
Want to know your stakeholders, what they want, when they want it, how engaged they are and how your actions will affect them? Your company needs a stakeholder engagement plan and our team can assist by:
Stakeholder Identification
• Identifying & grouping stakeholders
• Identifying stakeholder level of participation, interest and influence
• Stakeholder Analysis: Mapping stakeholders according to Power & Interest
Stakeholder Engagement
• Optimal Communication approach and methods to engage stakeholder
• Engaging stakeholders according to their needs
• Creating a strategy or plan that details engagement
Stakeholder Management
• Informing & updating stakeholders
• Addressing stakeholder concerns
• Resolving grievances and issues
Check out some of our work below.
Event Management
We're all about the vision, attention to detail, and a timely delivery. Let's get your event off the ground and up and running. No matter what stage of the planning you're in, give us the opportunity to make your event a success. Sit back, relax, and let us do the heavy lifting. This is what we're good at:
• Event planning
• Procurement of 3rd party suppliers
• Contingency planning
• Budgeting
Web Content Development
With the right content, and management, your communication platform (website, social media, newsletters, jingle etc.) can soar. Our creative, talented and skilled team brings content to life that is just right for your company/project or programme. We can provide:
• Writing, editing and proofing content to improve its clarity and effectiveness especially for the Web
• Training in effective writing for the web
• Developing style guides for digital media projects
Have a look for yourself!
Public Relations
As your public relation specialist our job is to identify, create and develop your story. Our team ensures that your Company gains coverage via all media channels and outlets.
Our specialty includes:
• Media relations
• Media & Information Kit development
• Op-eds
• Crisis Communication
Check out our PR… Click here!
Turn-key Publications
Let's take charge of your publishing projects! From design to printing we love creating customized magazines for our clients. It's simple! You provide us with the content, topic or theme and we do the rest. Let your story be told today!
Here are some publications we've produced…. Click here!