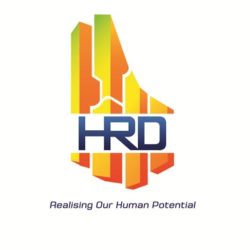 Visibility and Communication for the Human Resource Development Strategy
Client
Ministry of Labour, Social Security and Human Resource Development in collaboration with the Ministry of Education, Science, Technology and Innovation. Funded by the European Union
Consultancy Status
Completed
Opportunity
Raise awareness of the HRD Strategy and the key role of the EU as the donor agency.
Response
Public Relations Material Development
Implementation Strategy/Work plan – We developed a plan for the implementation of the HRD Strategy. It included confirmed goals, objectives, messages, audience, strategy and tactics, and timelines
Leaflet content –

 

We drafted easy-to-read written content for a general leaflet on the HRDS.
Event Management Assistance
Launch of Youth Agri-preneurship Incubator Programme
Opening ceremony for workshops on solar photovoltaic systems
Media conference on Protective Agriculture
Closing of Technical Proposal Writing Workshop
Media Engagement and Relations: We drafted and disseminated a slew of press releases:
Innovative new business of agriculture programme for youth launched today" –

"

Cross Section of Persons to benefit from Sensitisation Training on Photovoltaic Systems
"New programme prepares students for greater success in 21st century World of Work"

"

Study: More Barbadians to pursue life-long learning

"

"EU makes call for changes in education to make it economically viable" –
"Professionals now better equipped to attract funding for proposals"
"STEM pioneer: Science education should be compulsory for young students"
"Study: More Barbadians to pursue life-long learning"
"EU makes call for changes in education to make it economically viable"
"Professionals now better equipped to attract funding for proposals"
"Youth agriculture programme bringing budding agriculturist closer to dream"
"Lettuce project bringing agriculture, renewable energy and technology together"
Results
• Increased support of and understanding of impact/benefits of the HRD Strategy among 60% of attendees at the Youth Symposium.
• Increased dissemination of information/materials promoting the HRD Strategy and the European Union positively by over 50% by September 2015.
• Generated 75% positive publicity in the local print media on the HRD Strategy by September 2015