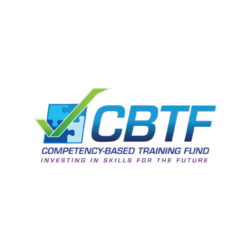 Competency Based
Training Fund
Client
Ministry of Labour
Consultancy Status
Completed
Opportunity
Contracted to design and implement a Marketing Communications Campaign for the Competency Based Training Fund, our goal on this project was to better equip Barbadian workers with the skills and competencies they need to excel in a rapidly changing world. This Government of Barbados/Inter-American Development Bank initiative allowed our team to use their creativity to successfully complete the objectives.
Response
Strategy and Plan
Communication Strategy & Implementation
Branding
Logo Design
Development of Slogan
Film and Production
Creative concept development (TV, radio and print ads)
Launch materials.
Event & Social Media Management
Event Coordination
Social Media Management
Media Relations
Results
• Exceeded expectations: Generated and increased awareness and visibility about CBTF among private sector from 13% to 84% by the end of the marketing campaign.
• Exceeded expectation: Raised levels of awareness of the CBTF among training providers from 61% to 91% by the end of the marketing campaign.
• Increased interest & response in applying to the CBTF by developing a call for proposals ad
• The Call for Proposal Motion Graphic aided in the number of applicants and amount of funding disbursed greatly exceeding strategic and communication objectives in Cycles 1 & 2
• Exceeded expectation: Tripled the amount of applications/proposals that were expected. The original target was at least ten (10) applications, we received thirty-three (33).
• Facilitated industry (including manufacturing, financial services, hospitality and emerging sectors) information workshops.